Meet a Few of Our Donors
Change the second sentence to read: Here are the stories of a few of our Legacy Circle Members.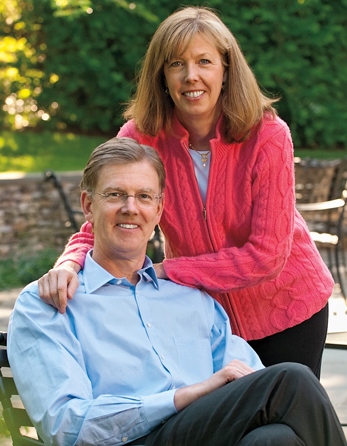 Ellen & Ed Bernard
We have always been lovers of choral music. It was part of our youth and the tradition deepened as our sons had opportunities through school and church choirs to sing with the Baltimore Opera, the Symphony, and partner on occasion with Choral Arts. The Baltimore Choral Arts chorus, with its commitment to excellence, diverse repertoire and support of young and emerging composers, has long been a favorite with our family. We are so grateful for these commitments as well as the joy and thoughtfulness the members of the chorus bring to music-making. They inspire audiences at every concert. It's a privilege to support this work through our legacy gift.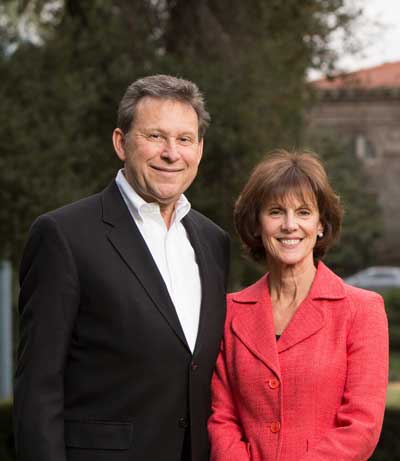 Ralph and Nancy Kuncl
Ralph and Nancy Kuncl are longtime supporters of Choral Arts. Ralph was a dedicated member of the chorus for 21 years. A renowned neurologist at Johns Hopkins University, Ralph later went into higher education administration, and is currently the President of the University of Redlands in California.
"The Baltimore Choral Arts Society has been transformational to us. Literally. We only met in Baltimore because mutual Choral Arts friends introduced us, and years later, they were at our wedding. We believe in planning ahead and providing for others by considering those nonprofit groups that, to us, are like family," Ralph explains. "The soaring music, the quality, our friends, and Tom Hall's artistic leadership changed our lives. Choral concertizing, especially at the high bar of quality set by fellow performers and a truly great conductor, creates unmistakably inspiring moments in one's life – memories that are indelible. For all these reasons, Baltimore Choral Arts Society deserves our philanthropy, in the spirit and hope that musical artistry will prevail in our culture perpetually."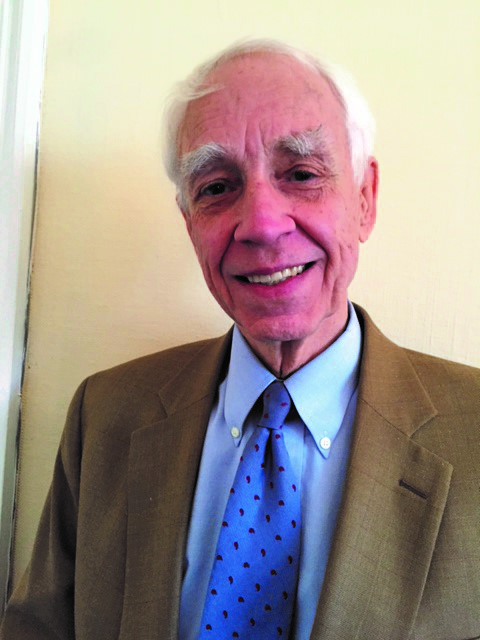 Russell R. Reno, Jr.
Attorney Ronnie Reno has been an important part of Choral Arts' legacy from the very beginning. He drafted the first Articles of Incorporation back in 1966, served as President and Legal Counsel, and he has continued to serve on the Board of Directors ever since. "I have made a bequest to Choral Arts in my will because I know that a strong financial base is essential to its continued excellence."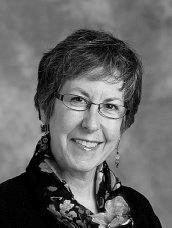 Leslie Kight
Leslie Kight first started singing with the Baltimore Choral Arts Chorus in 1998 and has been a devoted supporter of the organization. "As a life-long lover of choral music, I've been in choruses since I was in junior high. It's important to me to pay it forward and help contribute to the longevity of such an esteemed organization as Choral Arts. Those who love the arts have the responsibility of sustaining such life-affirming endeavors as a chorus, and this is a group filled to the brim with talent and commitment. It's been my honor and privilege to sing with them."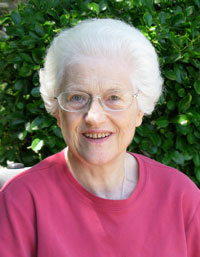 Jane R. Dummer
For me, singing with the Baltimore Choral Arts Society has been a life changing experience, both musically and personally. As a member of the original chorus in 1966, I quickly found myself stretching to meet the high artistic requirements necessary for presenting first rate choral performances.
The time consuming preparation for rehearsals was such that carrying scores to study during lunch breaks at work became routine. Drilling difficult rhythms, mastering tricky pitch intervals, and learning correct pronunciation of unfamiliar languages were important for keeping up with the fast paced rehearsals. During the early years, time was also dedicated to voice lessons to imporve my vocal technique and stamina.
At rehearsals, chorus members quickly became a fellowship of singers. We worked intensely with each other to achieve our goal of excellence. In blending our voices, we searched beyond our own capabilities to produce a sum greater than each of our individual parts.
Great commitment of talent, time and energy are required to be in this chorus. Why do we do it? For me, the chance to sing great choral masterpieces, new and old, with such fine singers and extraordinary music directors, Theodore Morrison and Tom Hall, was a"no brainer."
Choral singing has been a central focus of my life. As in singing we bond, many of us also bond as personal friends. Most of my closest friends then and now sang with this chorus at some point in the 24 years of my active membership. And, yes, I have my current season tickets!
I treasure the palpable moments of spiritual awareness in performances, as in our very first choral performance in 1967. At the conclusion of J.S. Bach's "The Passion according to St. John," no one on stage or in the audience moved. No one seemed to breathe. In the long silence, the sound just floated away through the roof. It was a transcendent experience.
My role as chorus manager in the early years led to my being appointed to the Board of Directors, where I was impressed with the business side of the organization. Clearly, the success of The Baltimore Choral Arts Society has been determined not only by musical excellence, but by the steady, broad based leadership of the Board of Directors and staff, and contributions in kind or in dollars.Thus, our choral society has remained stable thanks to outstanding teamwork throughout the years.
Because preserving The Baltimore Choral Arts Society and enabling its growth for future generations is very important to me, I have provided for a Legacy Circle gift through my will. This testimonial will, I hope, inspire you to make such a gift too.

Chorus member 24 years
Chorus manager 15 years
Board of Directors 13 years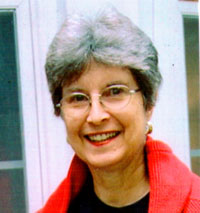 Ann Weller Dahl
As a charter member of the Baltimore Choral Arts Society, I have followed with pleasure and interest over the years the outstanding contributions it has made to the cultural life of the Baltimore area through its standard season of concerts and its many "run-out" performances at events like special civic occasions, with the Baltimore Symphony Orchestra, and at retirement homes. Because I want to ensure that the Baltimore Choral Arts Society continues to be a major contributor to the music scene in Baltimore, I have included it as one of the beneficiaries of my 403b (now converted to an IRA) retirement account.

Ray Spitznas
I have been a subscriber to Choral Arts for over 35 years. The musical excellence of the organization has always been obvious, but it was not until I began volunteering with Baltimore Choral Arts Society that I was aware of the outstanding organization behind it – a staff, board and other volunteers of capable, dedicated people.
Through the Legacy Circle, by making Baltimore Choral Arts Society a beneficiary in a life insurance policy, I can help to ensure that this chorus and organization will continue to provide outstanding musical performances to future audiences.